Are you looking for the ultimate checklist to "Winterize your caravan"? Congratulations, then you have found what you were looking for: With the following tips and tricks, caravans and mobile homes will survive the cold winter months unscathed.
Proper winterization of your caravan or mobile home after the camping season is just as important as the well-known spring cleaning before. Admittedly, spring cleaning is much easier for most people because the next vacation trip is only a rag swing away. But be sure, it is worth investing a little time to properly winterize the caravan.
---
Winterize caravan – the six most important parts
1. Clear out everything you can
The first point on our checklist "Winterize your caravan" is: Clear out everything you can. This means that you should not leave food, clothing, bedding, towels, etc. in the caravan over the winter. Why this applies to food is logical. These are perishable and can be better utilized by you at home, than forgotten in any cupboards. Why all the textiles have to be removed? Simple, they are nasty moisture magnets. And we definitely don't want moisture in our home on four wheels. Here we go again to the (bullet) point:
---
Clear out food supplies
Clear out moisture-attracting textiles (clothing, bedding, towels, etc.)
---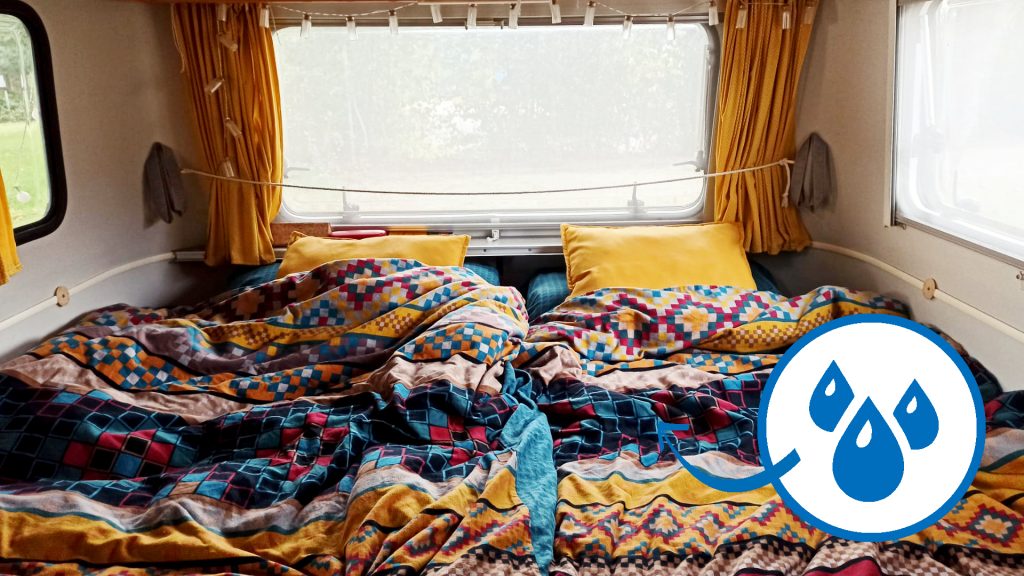 Don't give moisture a chance
So we know: the winter season is usually cold and …? That's right, damp. But as already mentioned, we want to banish moisture from our caravan or mobile home as much as possible to prevent possible mold growth. The following points on your checklist "Winterize your caravan" you should therefore absolutely work off:
---
Raise mattresses and cushions to prevent the formation of condensation and mildew stains
Place dry granules and replace them regularly
Leave closet doors open to allow air exchange with interior space
Leave refrigerator and, if applicable, icebox open
Ventilate regularly
Any tarpaulin should not be placed directly on top and should in any case be permeable to air
---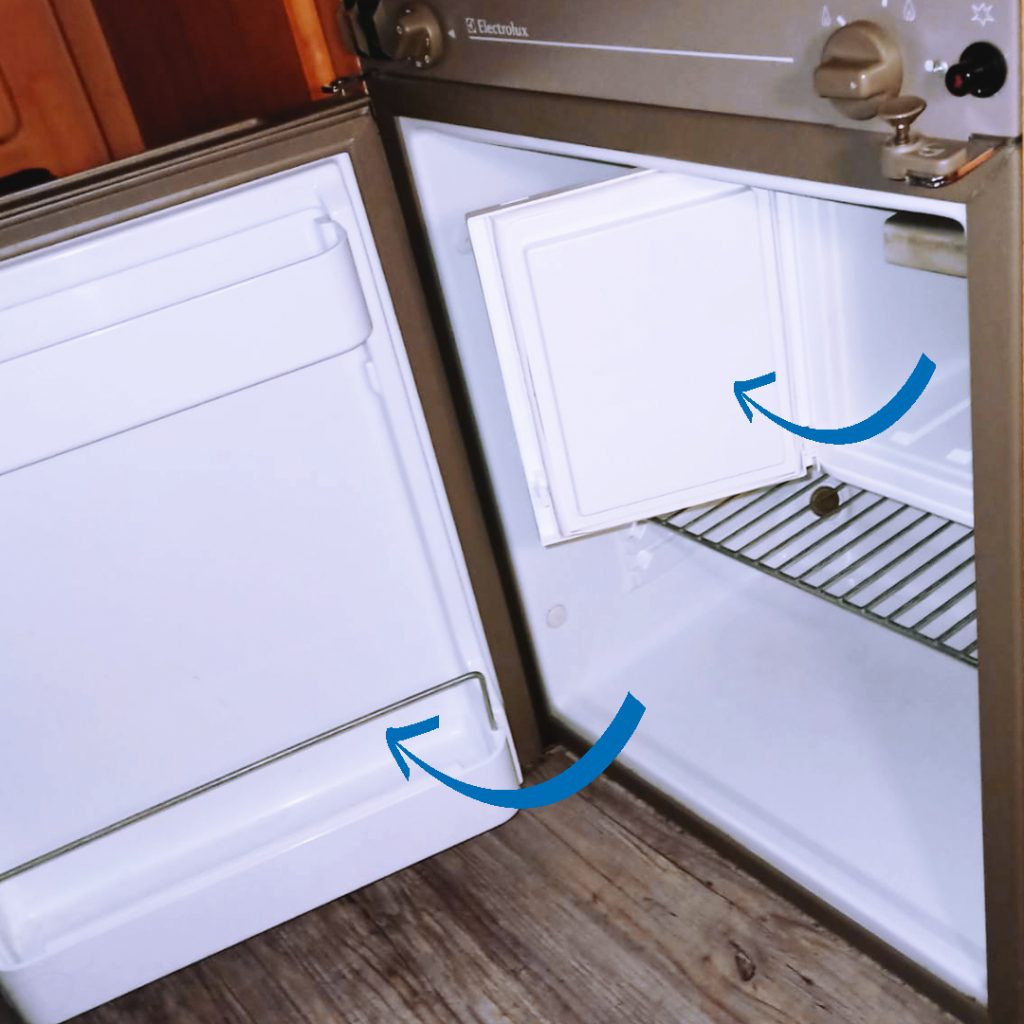 Swing the cleaning rag
Don't worry, you don't have to leave your faithful travel companion spotless for the well-deserved winter break. After all, what's the point of spring cleaning, which was mentioned briefly earlier? But if you can't suppress your obsession with cleaning and want to give your fridge, kitchenette, furniture, cushions, bathroom and other items a good clean, we wouldn't want to stop you. For the thorough cleaning and care of your camping vehicle, we can recommend our camping set.
However, the set is not only suitable for interior cleaning, but also for exterior cleaning. And this is an unavoidable "To Do" on our checklist "Winterize the caravan":
---
Thoroughly wash the body surface and undercarriage – also remember the wheel guards
Then preserve the paintwork with wax
Clean windows, blinds, roof hatches
Clean marquee and awning
Optional: clean interior (including refrigerator, camping kitchen, furniture, cushions, wet cell)
---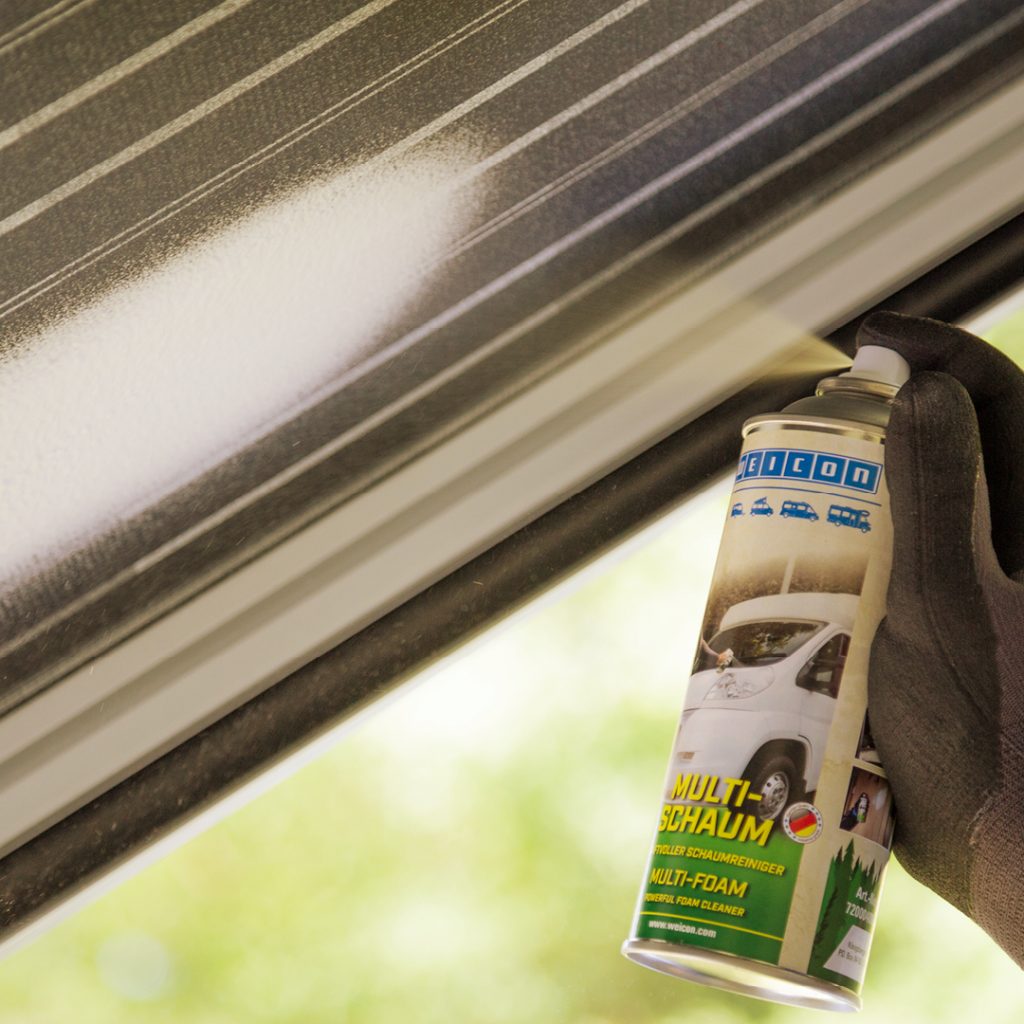 Tip: With our camping set you have directly many cleaning and care products for caravan or mobile home at hand.

Give hinges and rubber seals the right care
Another important point on our checklist for winterizing the caravan or mobile home? The often forgotten care of hinges, rubber seals, etc. Moving parts on the marquee, handbrake, support wheel, hinged window or skylight will thank you if you regularly keep them supple with a fitting spray or multi-spray and thus protect them from seizing up. The same applies to rubber seals. You can keep them from becoming brittle with a silicone spray. Short and sweet:
---
Protect rubber seals from becoming brittle with care products
Keep hinges supple with special sprays
---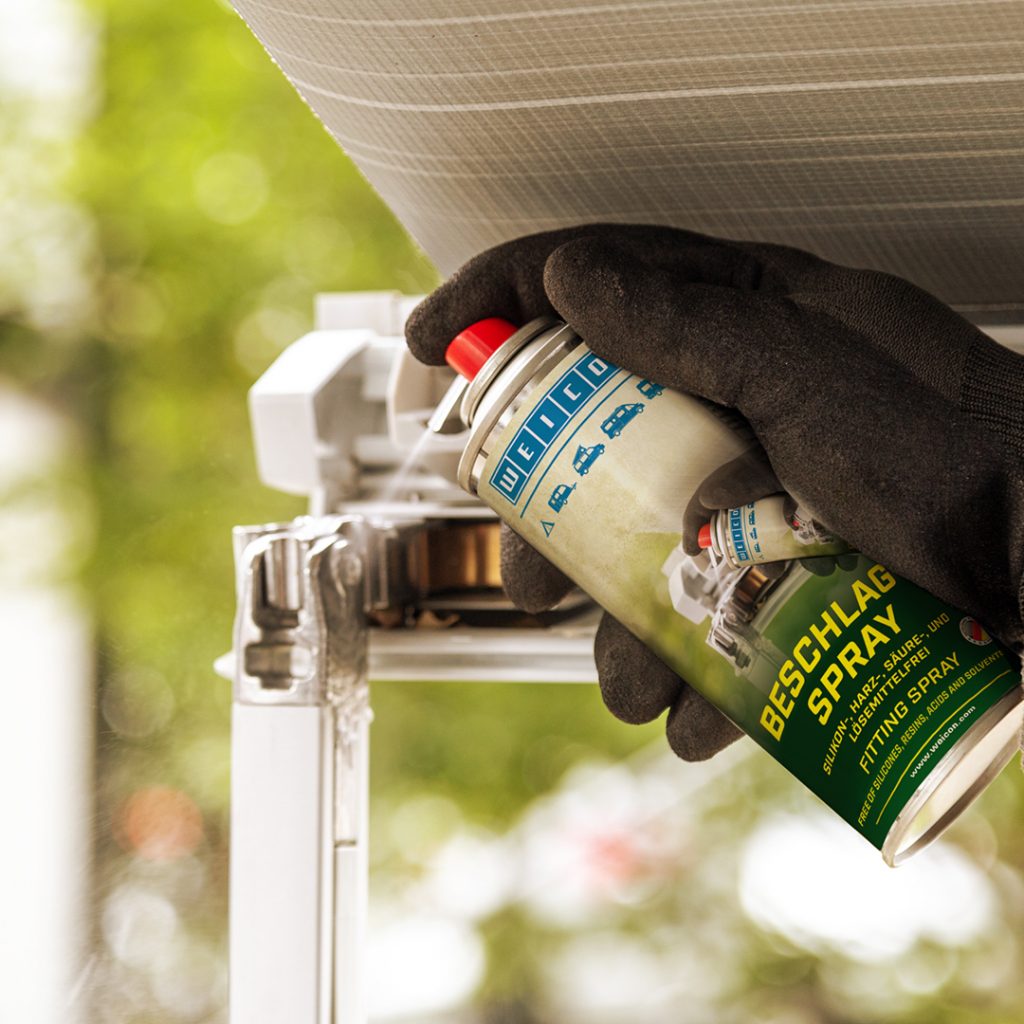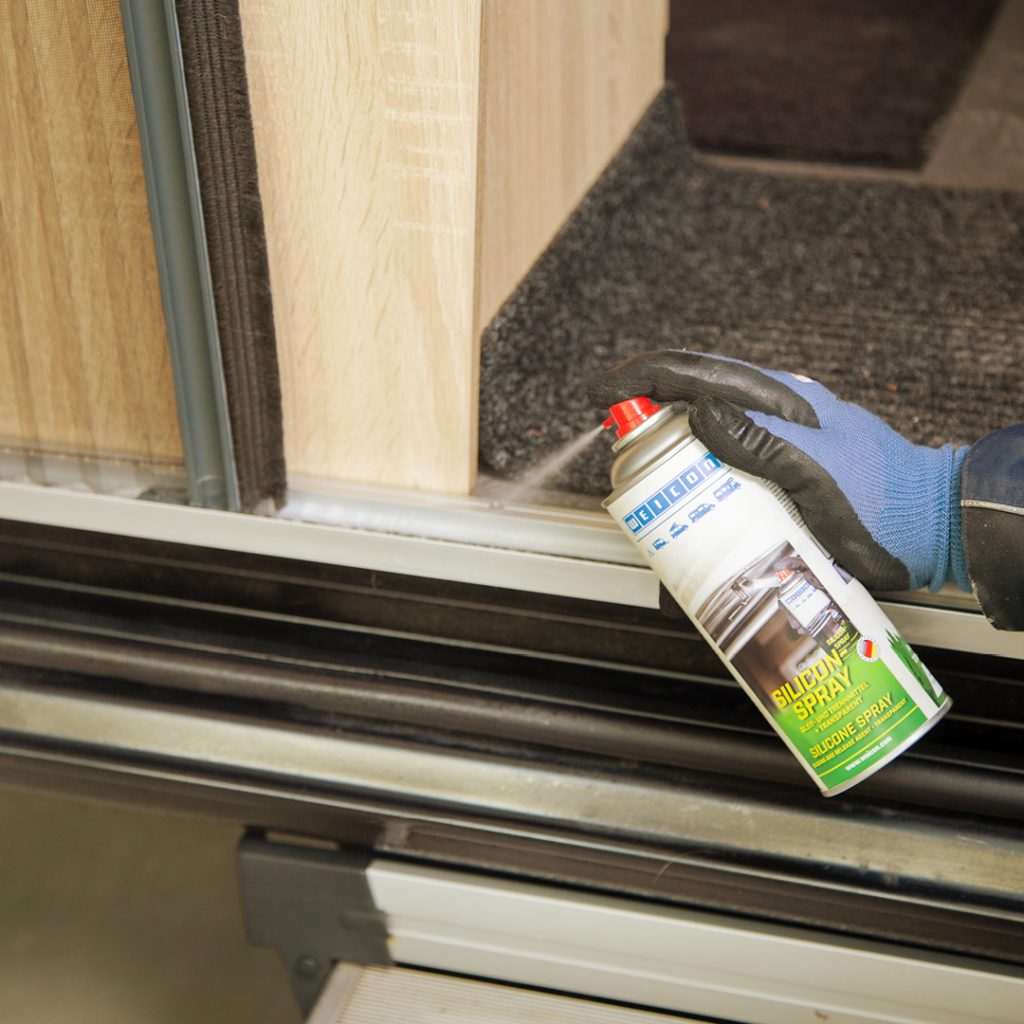 Check the technology
Before you finally send your beloved vacation destination into hibernation, you should take care of the technology on board. After all, you certainly don't want water tanks and pumps to freeze or problems with the gas line.
For mobile homes and some newer caravans, remember to charge the vehicle battery completely, then disconnect it and store it in a dry place. Alternatively, you can always recharge it using a 230-volt cable. You should also release the handbrake before wintering the mobile home to avoid rusting.
---
Empty and clean water tanks/system
Shut off the pump and open the water taps
Allow gas to escape from lines, close gas valves on cylinder and shut-off valves, close chimneys
---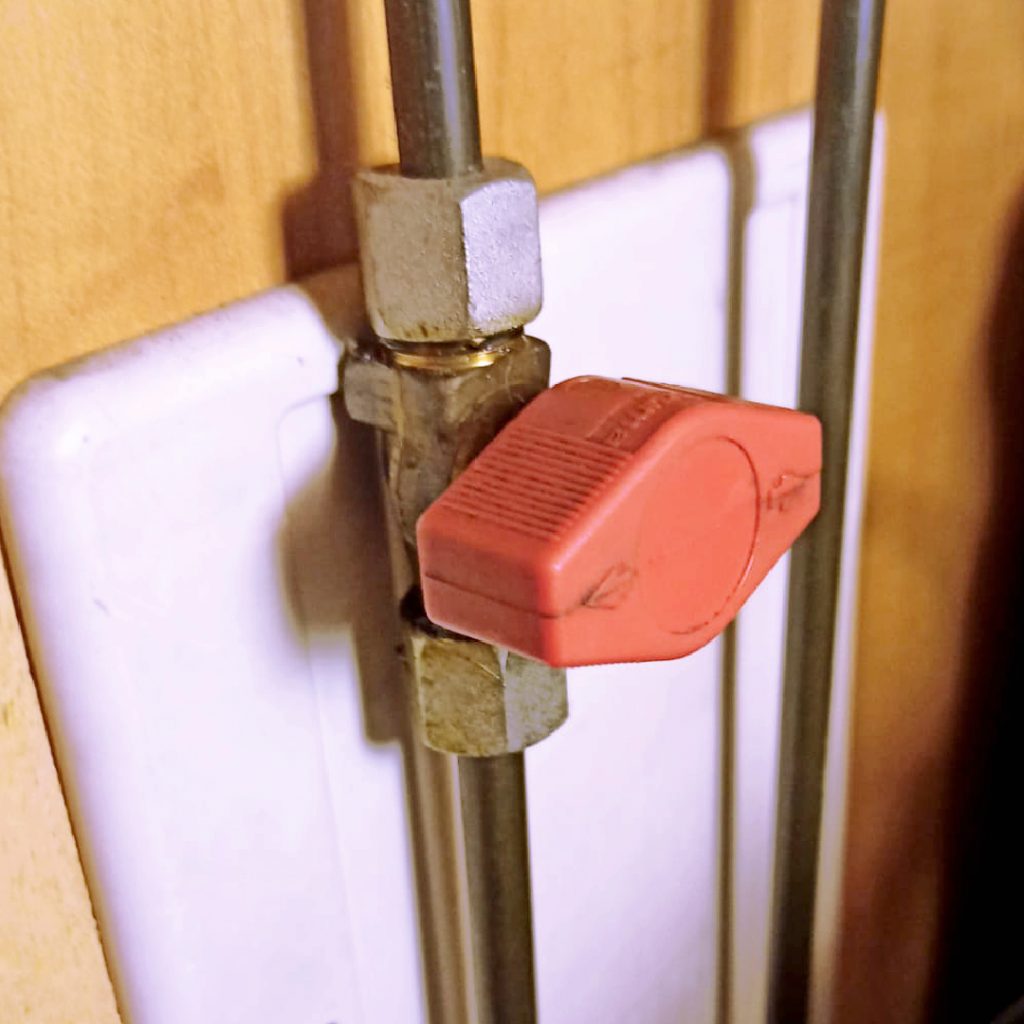 Provide a good stand
Unfortunately, your camping vehicle cannot lie down comfortably for its winter sleep. On the contrary, it stands its ground and is usually hardly moved or not moved at all. In order to avoid damage to the vehicle, we would like to give you the following tips along the way:
---
Place the vehicle as straight as possible – you can compensate for unevenness with shims
Extend the caravan supports slightly to relieve the load on the tires and support wheel
Increase tire pressure (up to 0.5 bar more than usual)
Possibly use additional tire cradles to prevent flat tires
Attach theft protection
---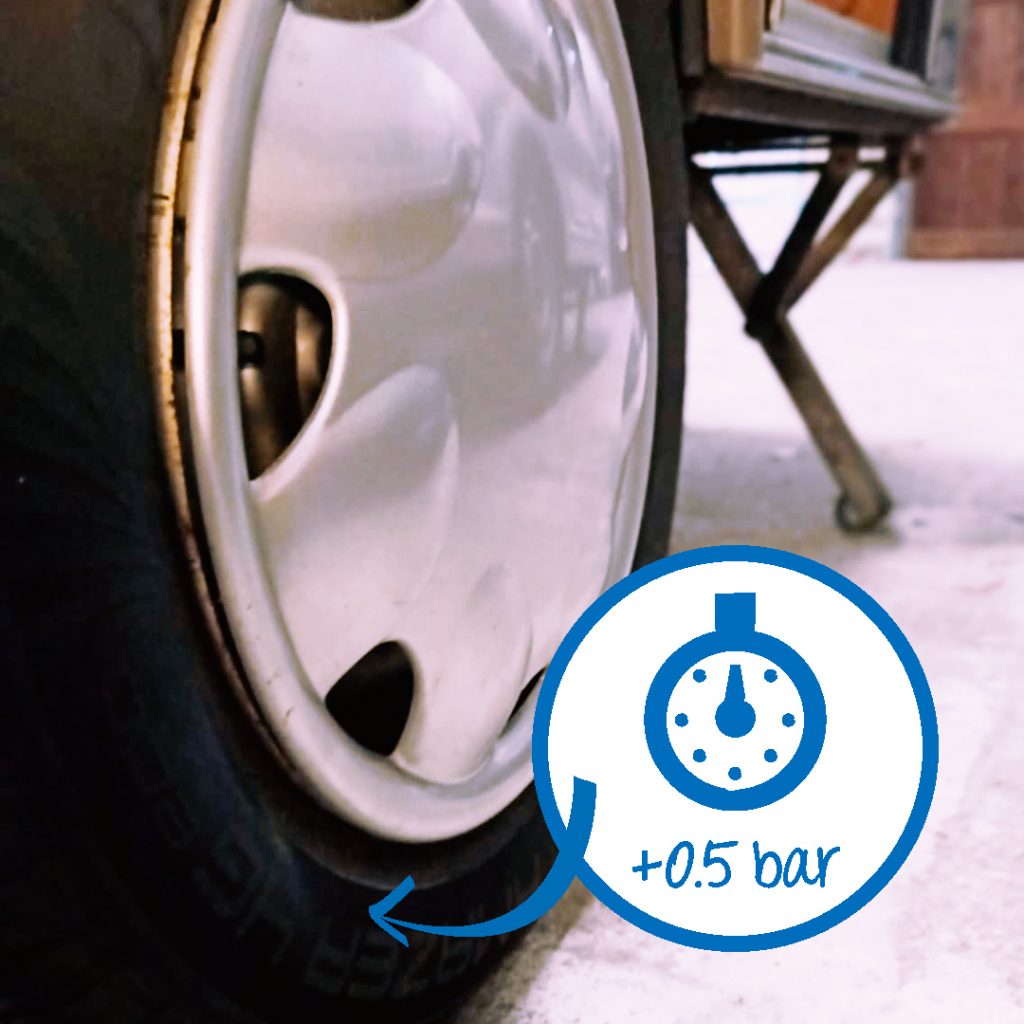 Finally ready
So, have you ticked off all the items on the "Winterize your caravan" checklist? Then you can now wave goodbye to your beloved home on wheels. But don't be sad, it's only a temporary farewell. The next camping trip is already waiting for you!
Here you can download our checklist in compact form!