Lubrication, cleaning, protection, rust removal – our W 44 T Multi-Spray does it all. Today, we'll show you ten things in everyday life the multi-purpose spray is perfect for.
---
One product – countless application areas
Special products for lubrication, care products for cleaning or anti-rust agents for all kinds of applications. If you go to a hardwore store, the choice is huge and for every last problem, there seems to be a special product. That makes it hard not to lose track. To make life a little easier for you, we have developed a true all-round talent: our multifunctional oil W 44 T is a handy helper and conveniently combines all qualities in just one.
Which effects does the W 44 T multifunctional oil have?
With our all-round product W 44 T, not only do you save time and money, but also a lot of shelf space. With its special formulation, the lubricant combines excellent capillary action, corrosion protection, lubrication, preservation, and cleaning in just one product.
As rust loosener, the multi-purpose oil provides excellent capillary action and leaves a thin protective leyer on metallic surfaces, which prevents moisture and thus the formation of rust.
As lubricant, W 44 T Multi-Spray keeps hinges or machines running smoothly.
Thanks to its special formulation, the multi-purpose product is perfect to clean and maintain various surfaces and to lubricate moving parts.
---
10 everyday things our multi-purpose spray is a perfect helper for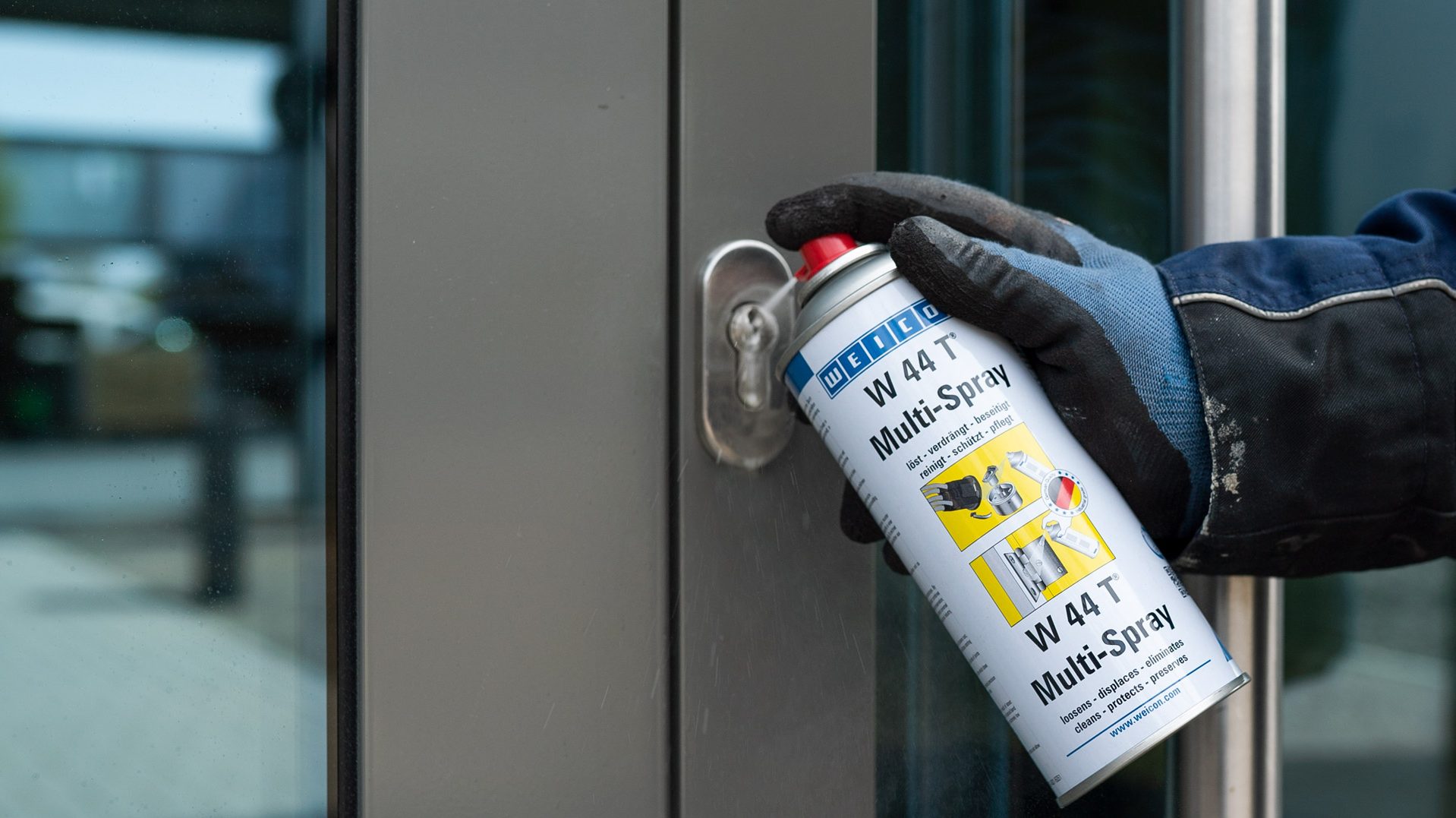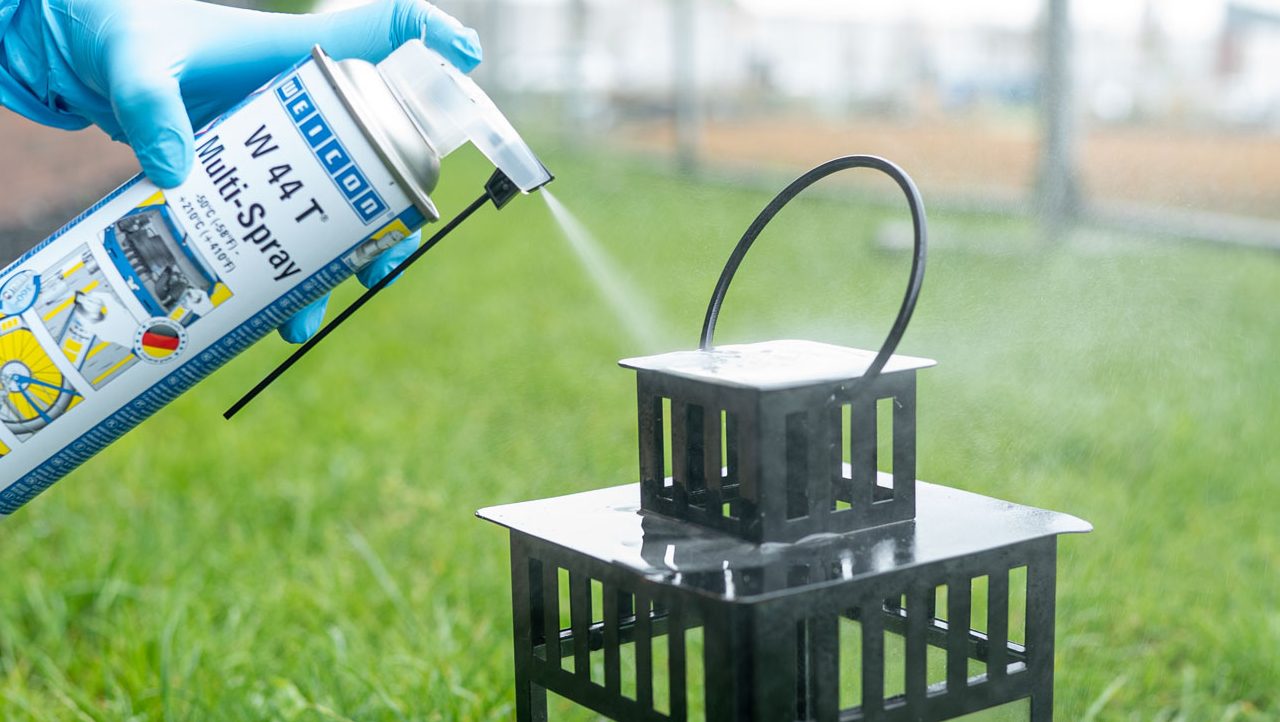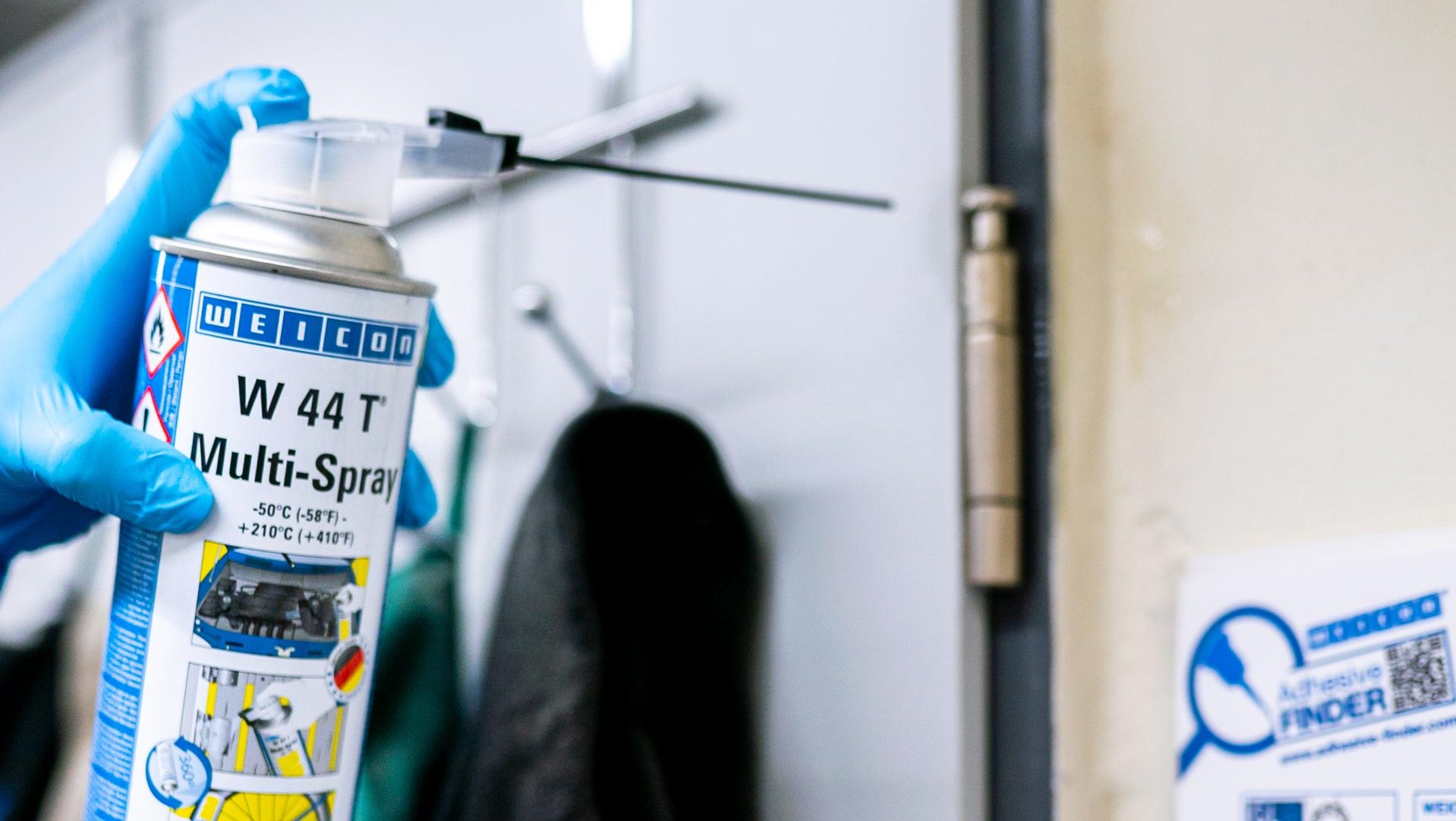 1. Keep locks working smoothly
Whether bike lock, door lock or padlock – often, the locking cylinder or other parts get stuck after a while. Simply spray a small amount into the mechanism, turn the key left and right, and the lock works smoothly again.
2. Remove rust from metal decoration
Garden decorations made of metal tend to lose their shine and start to rust over time due to environmental influences. You can remove flash rust from garden lamps, garden furniture & co. by applying a little bit of the multi-purpose oil. Not only does the spray remove the rust, it also leaves a thin protective film.
3. Lubricate squeaky doors and gates
They are loud, they are annoying and they are easy to get rid of: we are talking about squeaky doors and gates. With our W 44 T Multi-Spray, you can easily eliminate squeaky and creaky noises in hinges, guide rails, bearings, and all types of joints and couplings.
---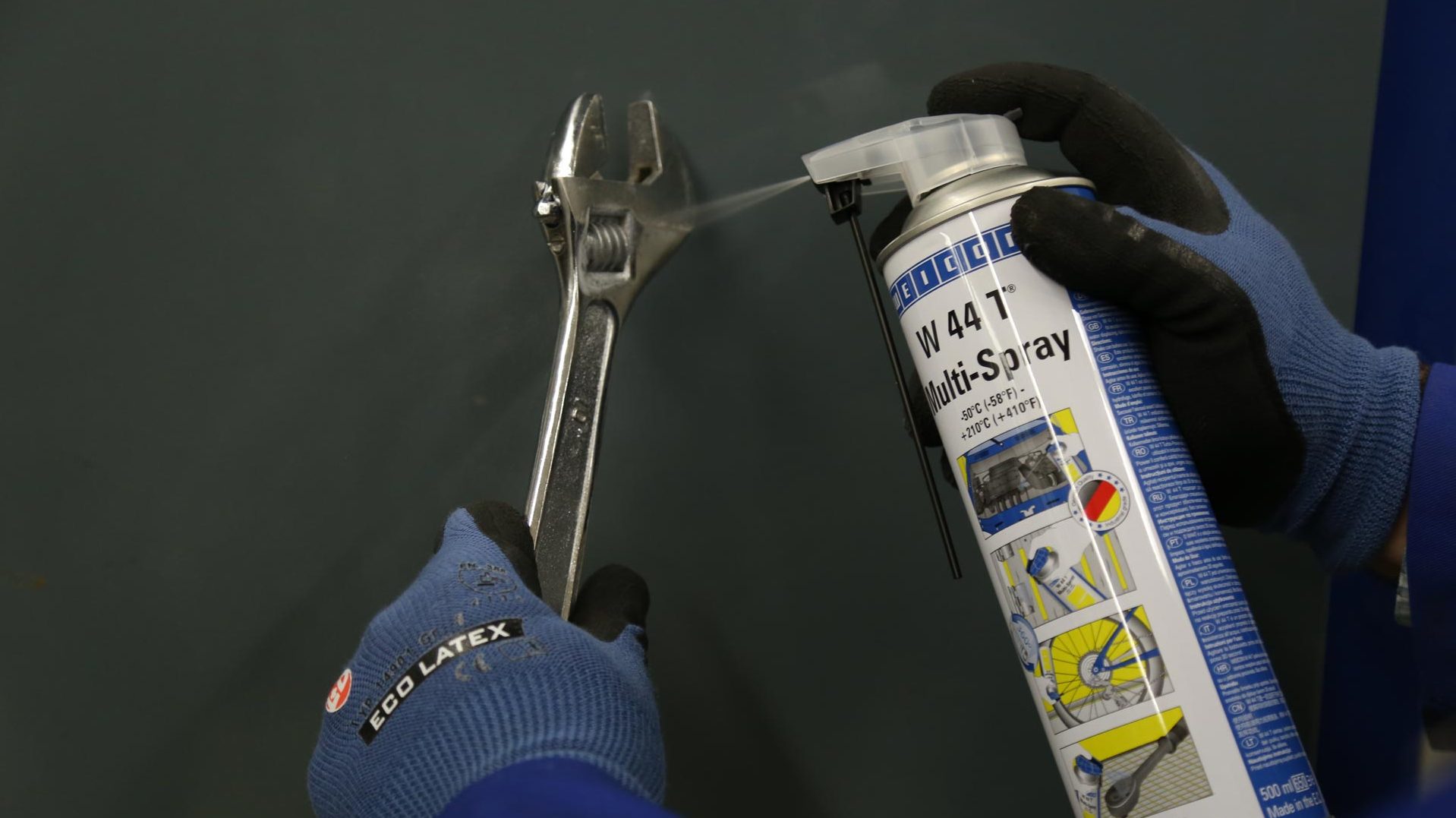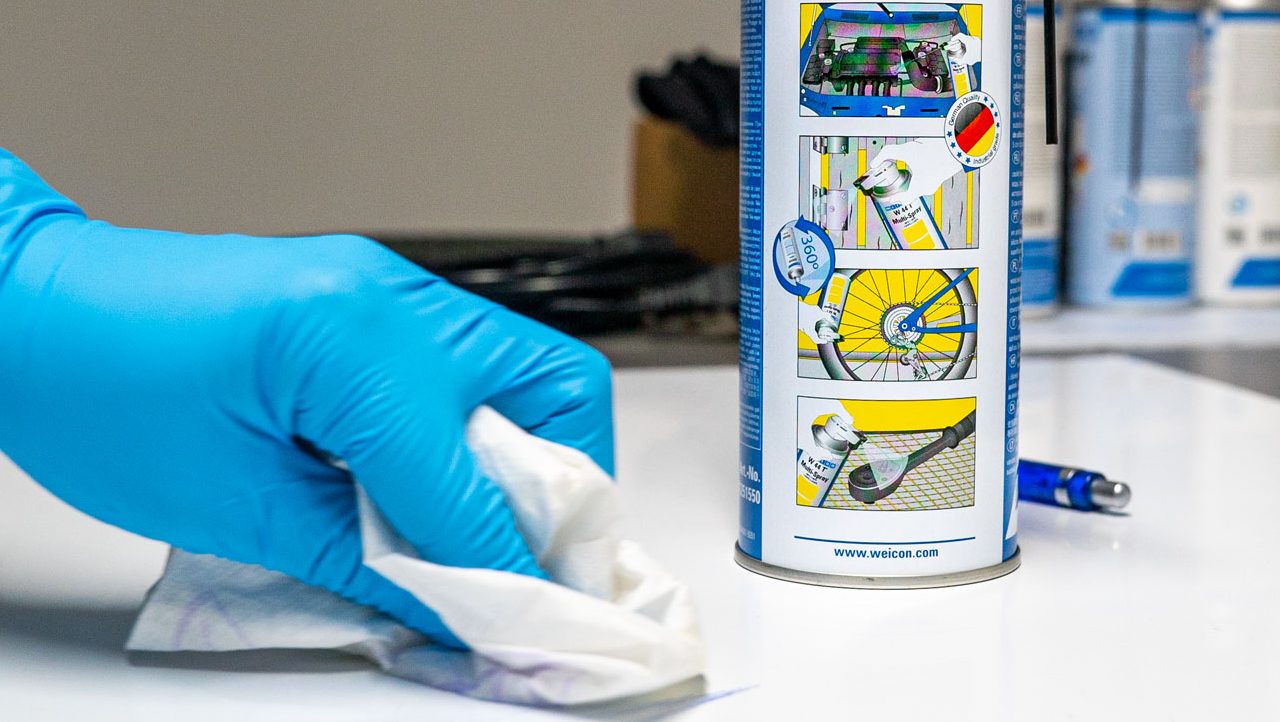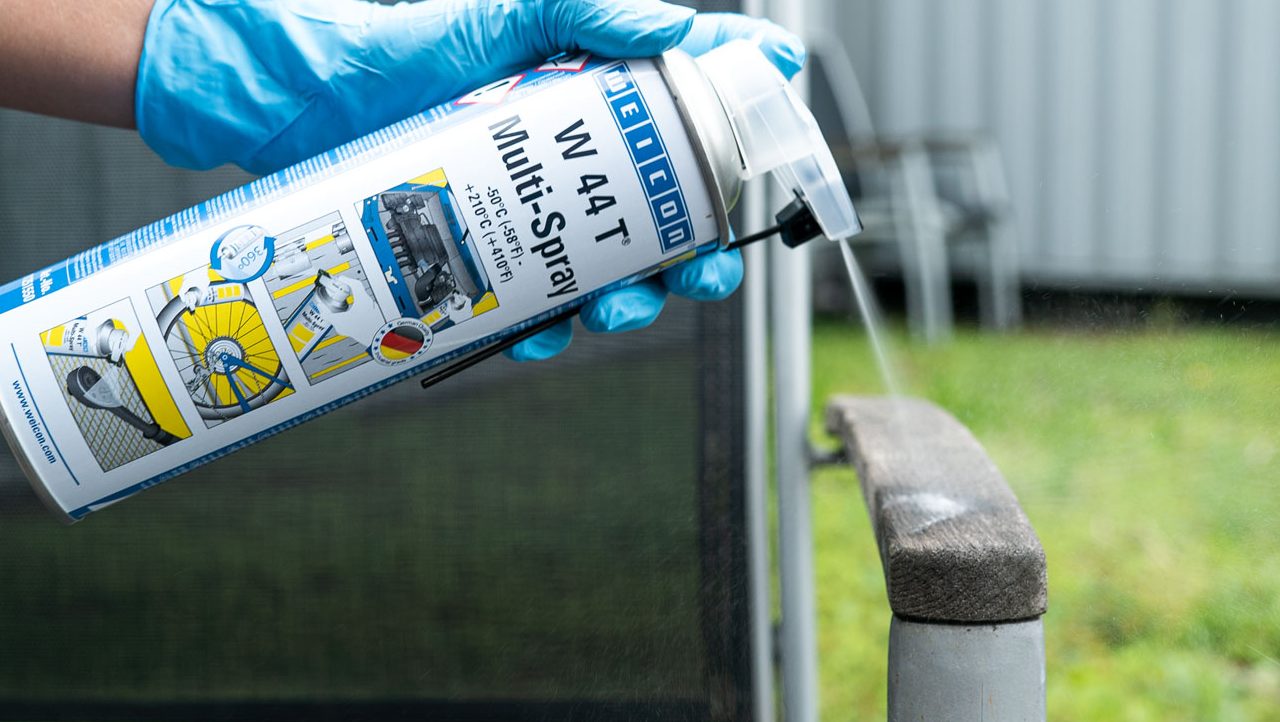 4. Clean metal hand tools
Oil residue and dirt affect pliers, screwdrivers and co. The worst-case scenario is that they can't be properly used anymore after a while. Spray a little bit of the multifunctional oil into the mechanism or use the spray for polishing and the tools will be as good as new.
5. Remove coloured pencil and pen stains
Especially when living with kids, it can easily happen that pen stains end up on furniture or walls. Just apply a few splashes of the multifunctional oil to the affected area, wipe off with a clean cloth and the stain should be gone in no time.
6. Polish garden bench
Wooden garden furniture is timeless and yet doesn't need a lot of care. Regular cleaning with the multifunctional oil W 44 T is still a good idea in order to prevent the wood from turning grey and to give the garden bench back its old shine.
---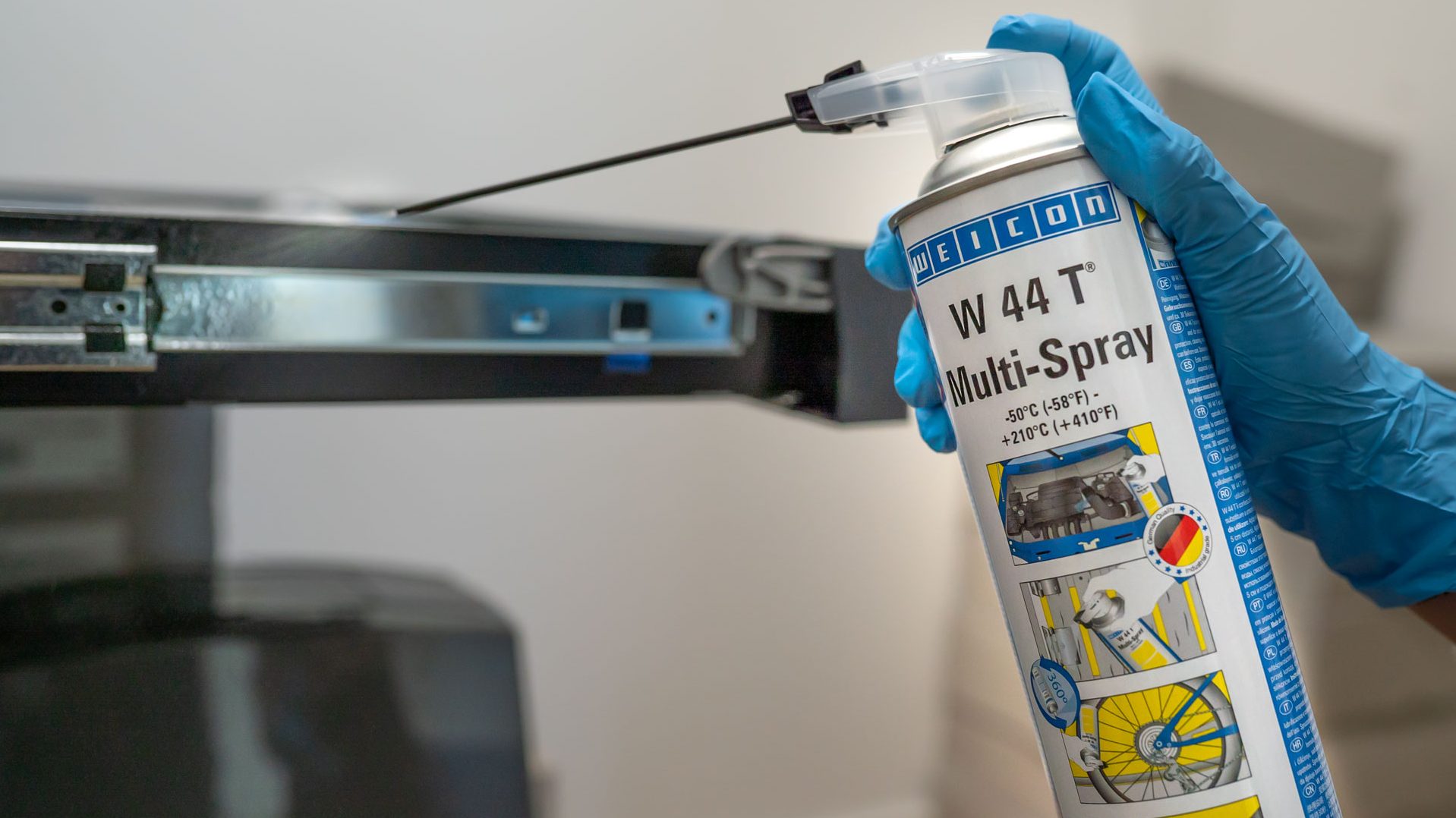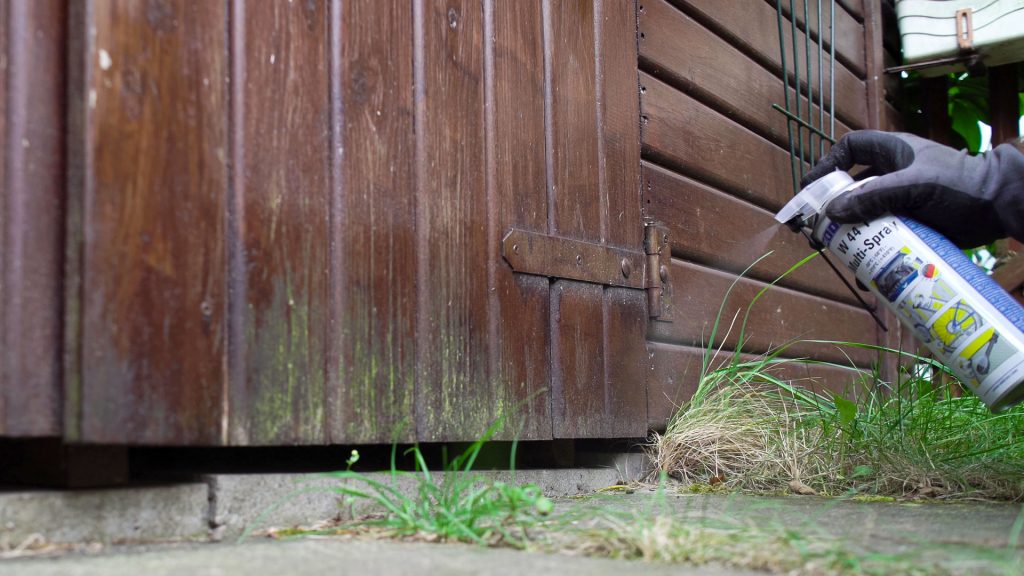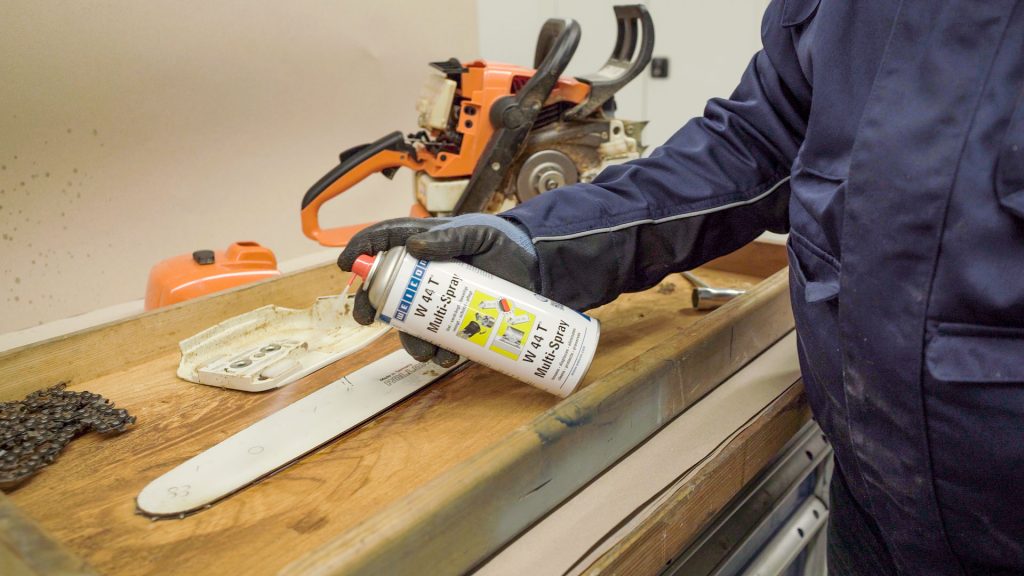 7. Oil drawers
When drawer slides don't run smoothly anymore, it can be a real nuisance. The lubricant makes sure that drawers can be easily opened and closed again.
8. Remove soilings
Especially on garden sheds/doors and garden furniture made of plastic or wood, unappealing soilings start to form after a while. In order to remove them effectively, a few splahes of the multi-purpose oil are sufficient. Wipe it off with a clean cloth or, in case of stubborn dirt, use a brush – and you're done.
9. Clean chainsaw
A chainsaw needs regular maintenance. Plant remains, resin and flash rust can put a lot of stress on chainsaw and can quickly blunt the chain. To prevent this, we recommend regular treatment with our spray.
---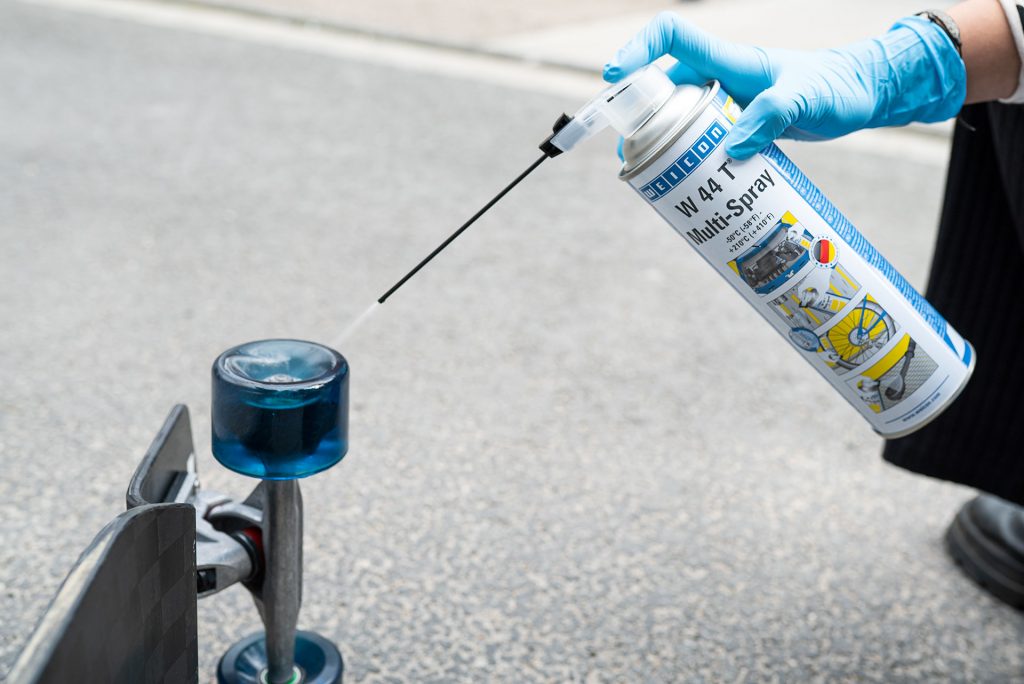 10. Oil bearings in roller skates or skateboards
The weather slowly starts to call for outdoor activities and you notice that your old roller or inline skates don't glide as smoothly as they did last summer.
For a smooth ride, simply apply some splashes of the multifunctional oil to the wheel bearings.
---
Our multifunctional oil in action
Would you like to see more hacks with our W 44 T Multi-Spray? Then check out our video or have a look at our website!
---